Prime Minister Benjamin Netanyahu, Deputy Minister of Health Rabbi Yaakov Litzman, Minister of Education Naftali Bennett and Minister of Justice Ayelet Shaked came together earlier this week (Sunday) to salute the Top Ten family doctors in Israel, winners of the 2018 Danielle Prize—Healing with a Heart. The winning doctors were awarded the coveted prize at a festive event hosted in the International Convention Center (ICC) of Jerusalem and attended by close to 500 guests.
The Danielle Prize—Healing with a Heart is the brainchild of R' Elio Moti Sonnenfeld who founded the Danielle Sonnenfeld Foundation in memory of his late daughter Danielle, z"l, a devoted volunteer in the Oncology Department at Schneider Children's Hospital, who was killed at the age of 20 in a tragic car accident three-and-a-half years ago while returning home from her volunteer shift in the hospital. Netanyahu, Litzman, Bennett, and Shaked took the opportunity to honor Danielle's memory and legacy and express their appreciation to Sonnenfeld for this remarkable initiative.
 The winning doctors were selected by over 150,000 patients and their families from a choice of some 5,400 family practitioners serving in health funds and cities across Israel. This was the third consecutive year that the Danielle Prize was awarded to doctors in Israel for outstanding and compassionate service to patients, but the first time that the specialty was in family medicine. In a rare show of cooperation, all public health organizations in Israel—Clalit, Leumit, Meuhedet, and Maccabi—took part in this initiative. Throughout the past months, they encouraged millions of patients to nominate their family doctor for one of the Top Ten Doctors on a website created especially for the project that rates doctors for qualities including humanity, compassion, and caring.  Booths were likewise stationed in hundreds of health clinics around the country, and particularly in frum neighborhoods, to allow individuals who lack internet access to vote for their doctor. One of the winning doctors was Dr. Hillel Tropp, a frum doctor from Beit Shemesh.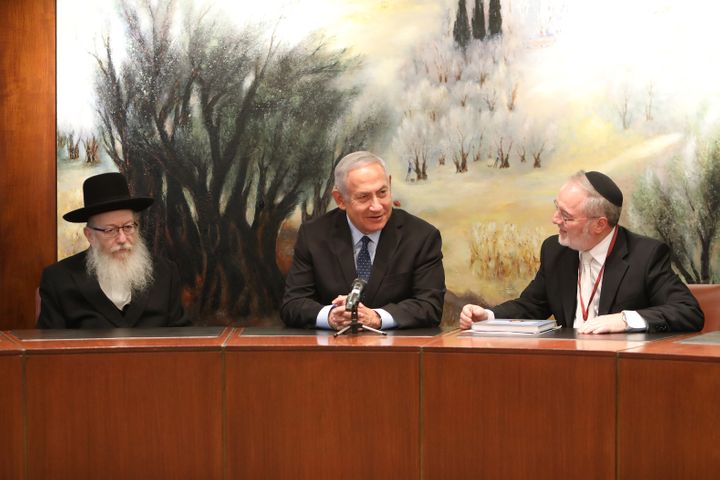 Prior to the awards ceremony, Prime Minister Benjamin Netanyahu met with the winning doctors in his office in the Knesset and expressed, "I bless you for your contribution to public health. I've read the book about Danielle, z"l, and I was awed and inspired by Danielle's goodness of heart, her desire to give to others, and her outstanding devotion. It was clear that she radiated a special light. You, the Sonnenfeld family, chose to perpetuate her light in a very special way. This is definitely a one-of-a-kind project that captures Danielle's spirit and the family's spirit. I believe that there is something special about doctors whose talents extend beyond professionalism and reach to the patient's feelings and needs."
Also attending the event were Israel's Chief Rabbi and President of the Supreme Rabbinical Court Harav David Lau; Minister of Jerusalem Affairs and Minister of Environmental Protection Zev Elkin; MK Rabbi Yisrael Eichler; MK Revital Swid; former Minister Ariel Attias; former Minister Eli Yishai; former Minister and current Civil Service Commissioner Rabbi Daniel Hirschkowitz; medical activist and General Director of Ezra Le'Marpeh Rabbi Elimelech Firer; CEO of Israeli Aerospace Industries Yossi Weiss; and Elbit President Betzalel (Butzi) Machlis among others.